Clinic History and Ethos
Having spent 4 years training and then some time working in London in the late 80's, I hot footed it back to the county I grew up in during 1990 and set up the clinic here in Helston.  Starting with a client base of zero I now have well over 10000 patients on the books to date.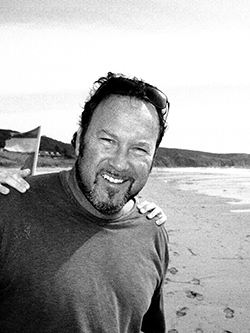 Over the years the practice has grown and Jodi Capleton joined me in 2006, offering her own skills as a cranial osteopath.  We also have close links with John Tillyard, a chiropractor in Hayle and can cross refer if the patient prefers.
Over the last few years as the recession hit and competition increased I have evolved the practice into a more stream lined clinic so as to offer the highest levels of care at the best price.  We run 45 minute appointments to allow the patient time to relax, explain their problems and to discuss their lifestyle and expectations.  It also gives us the time to examine thoroughly, treat and to explain and discuss the diagnosis and self-help options and our expectations.
Most people require only 1-3 treatments, although some do benefit from maintenance if their condition is long standing and chronic.
All in all the practice ethos is based on a relaxed, professional and value for money approach.  Patients are very welcome to ring to discuss symptoms and exercises and in fact we do our utmost to ensure you do not have to see us too often.  Our reputation relies on getting you better!